If you're new here, my name is Tosin, I'm from Nigeria and I'm an Outreachy Intern for OpenStack. I would be working on extending OpenStack Ironic's Ansible Modules. This internship will run till March, 2021 and throughout this period, I'll be sharing my journey with you!
This is honestly the most exciting thing that has ever happened to me and I consider it a great privilege to be part of this. I talk a bit about my journey to software development and finding out about Outreachy in my previous post. In this post, I'll be talking more about myself, my values and getting into Outreachy.
Firstly, about me, I have 2 core values – Growth and Loyalty.
Growth
I have two quotes that I live by and have seen me through some of the hardest times in my life:
"Do the next best thing"
"Just keep going…"
Growth for me is a journey and a gradual, deliberate one where you just keep going forward in a positive direction. Usually, what slows me down and makes me loose motivation is when I can't see an end to what I'm doing or when the goal seems so far away. But as long as there's a next step, I'd take it and somehow I end up reaching my goal. I might not always see the end but I make sure I keep looking out for the next right step and taking it.
Loyalty
I wasn't always the best in school, but I always excelled at a job or business. This is mostly because I value people and I try to give them my best. Even in school, where I wasn't exactly the best, I actually had a pretty good relationship with teachers because I always came through when they needed me. I'm not sure if it's a need to please everyone but I know I would always work harder knowing that this would affect someone else.
The thought of people counting on me pushes me far beyond my comfort zone. Sometimes, it could get overwhelming but then again, I keep in mind my first value which is growth and I remember to take each task at a time and to keep going.
Why Outreachy?
To be honest, at first I just really wanted a job. I had gotten some rejections before this and it was just another opportunity to maybe finally get my first tech role. After my first contribution, and learning more about Free and Open Source, it has become really important to me and I want to be a part of providing free software and actually making a difference.
At first, I was a bit reluctant to apply, it could just be another disappointment. But after going through the basic requirements, I realized I met all of them so why not? After passing the first stage, I just kept following requirements and giving each my best. One step at a time, giving each step my best.
Application Process
Essays
This is the very first part of the application where you tell Outreachy about yourself and what challenges you face in the tech industry due to your gender, race or sexual orientation. I was to write 4 essays. This was an opportunity for me to share experiences and incidents that made me uncomfortable while trying to grow in tech so I had a lot to write. It also helps to talk of others in your group with unpleasant experiences or show statistics in the country you live. The beauty of Outreachy is that they won't judge your grammar. Just ensure you communicate effectively.
Initial Contribution
I got really anxious at the beginning of October, knowing that they would announce the applicants that made it to the second stage that month. Imagine my excitement when I got the mail!
OK so my contribution story is a bit interesting. I was most confident in my Java skills than other languages, I felt it only made sense to pick a Java project. I found one which was also around fintech, perfect! The only problem was that my laptop specs did not meet the requirements. But I ignored that and didn't tell my mentor. I joined the community and started working on it. I tried running the code but it just kept failing! Now I'm not sure if that was because of my laptop or if I was doing something wrong. I kept at this till mid-October and deadline for contribution was October 31. Eventually, I told my mentor about my laptop specs and he let me know it wouldn't work out and I had to change projects.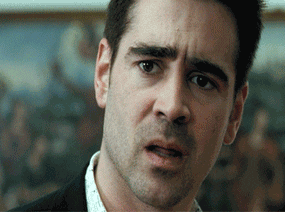 OK so time was running out and all other Java projects had more technical or PC requirements I didn't have. Now to python, I was reluctant to choose this because I wasn't very confident in my python skills. I found two projects and one that required a Linux system. I had never used Linux so I ignored this one. But the other two didn't seem to work so I had to do the next best thing….
I went for the one that required Linux, OpenStack. It took me about 3 long days to set up and understand Linux, then also to set up the developer environment for OpenStack. I eventually did and got in touch with a mentor. By the time I was able to contribute, all the initial contributions had been taken by other applicants and I had to go for a more complex one. Fortunately, I reached out to the community on the IRC channel to ask questions and someone directed me to my other mentor who created a simple task for me to do on the storyboard. I completed it immediately, my first contribution to open source!
Post-Contribution Phase
As advised by Outreachy, I kept in touch with my mentor who was always so supportive and willing to direct me. I picked up the task I had started at first and just kept working around it, trying to find solutions. I did get somewhere, although I never completed it, but it taught me a lot about OpenStack structures and workflow.
Announcement Day
I was so nervous all week and that day, my stomach kept knotting. I just couldn't wait till 5pm (4pm UTC). I didn't want to get my hopes too high but at the same time, I felt I had done a good job but still……I had to accept any disappointment.
I got the exciting mail at 5:01. Funny thing is I was on Outreachy's twitter page, maybe the mail would be delayed at least I'd see the list when they post it! But I got the mail with the header "Oluwatosin Farai accepted for Outreachy". What??!!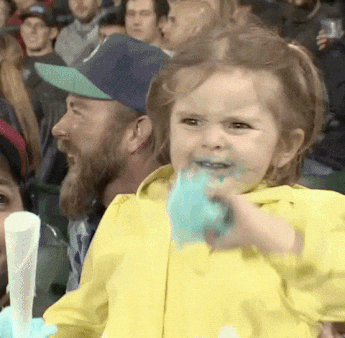 Next Steps
It's been 1 week now and it's been filled with lots of study, challenges and meeting 53 other interns from around the world. I've been working with my mentors, Julia Kreger and Iury Gregory who have been so supportive. I already have a good idea of what to do next so I'm not too worried about the difficult parts, I know I'd figure it out!