I won't talk of how it's been almost 3 months since I've posted here. Honestly, I have no excuse. See how difficult it is to keep up with consistency?
You say you'll do something today, then tomorrow, uhmm Saturday, OK next Saturday…and 3 months pass by! That's me right there.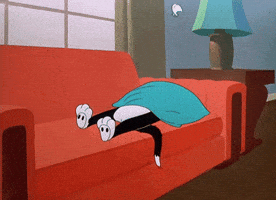 Don't you think Saturdays are ridiculously short?! I mean, it's just 9am, and I'm having breakfast, taking life easy, next thing it's 9pm. What? How?
Saturdays are not 24hrs, no they just can't be. It's impossible; it's like every hour is halved. One minute, it's Friday and TGIF, and then you close your eyes, and it's Sunday!
Which one are you?
The only student who plans assignments for Saturday?
Or blogger who leaves writing till Saturday?
Or human who just keeps dropping work till it's Saturday?
"I'll do it on Saturday"
And Sunday comes, you start rushing things, and then get gloomy cause it's almost MONDAY!
Why won't you hate Mondays?
So here's what I've concluded;
Leave Saturdays alone.
Something always comes up on Saturdays, even if it's your bed.
Get stuff done before then, beat the mindset that you'll get it done on Saturday, cause chances are, you won't.
Imagine having a Saturday, and realizing you've done all your work during the week. How amazing would that be?
What's your thought on Saturdays?
Share below.
Love,
olufarai
P.S. it's my first of the year. Just a little something to say "I'm back" 🙂